NEWS
Facebook
NEWS
COMTRADE'S EDIT SUMMER SCHOOL PROJECTS SHOWCASED AT CIVITAS
15-10-Sun
Alumni from EDIT Summer School 2015 Ljubljana showcased their projects at CIVITAS Forum Conference 2015 that was held in Ljubljana between 7 and 9 October.
In Europe, the road transport is currently responsible for 40% of carbon dioxide emissions, while the urban traffic is responsible for 70% of other pollutants in our environment. In recent years, many visionaries and even policymakers have dreamt of creating societies where transport is green, safe and sustainable, but more often than not these dreams have remained on paper. However, CIVITAS is a breath of fresh air in this respect, introducing change to over 200 European cities towards greener transport under a single dynamic and very active network.
The initiative was launched in 2002 with the goal of redefining transport measures and policies to improve transport in cities. More specifically, CIVITAS has helped introduce numerous innovations and measures that have already made transport more environmentally friendly in over 60 European metropolitan areas.
The theme of the CIVITAS Conference 2015 was "Sharing the city" with a focus on sustainable urban mobility as an important driver for building an accessible and livable city for all.
Alumni from EDIT Summer School 2015 Ljubljana that were working on Mobility-as-a-Service and Sustainable Mobility in Ljubljana presented their projects to the participants of CIVITAS Forum 2015.
In collaboration with the Summer School Alumni, Comtrade prepared a publication to present the concept of Sustainable Mobility in Ljubljana. You can read it here.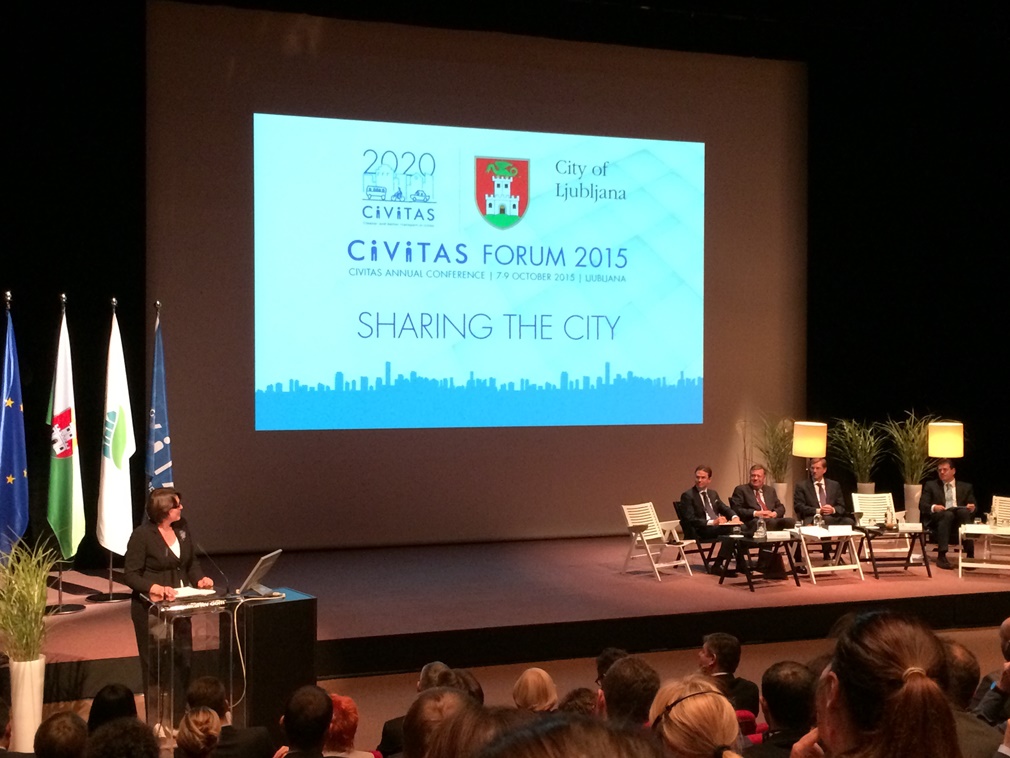 Facebook

EdIT - Education for Innovative Thinkers
12-06-2017
Important news for students in Slovenia: If you haven't submitted your application yet, there's still time! The deadline for applying for our free EDIT Summer School in Ljubljana and Maribor has been extended to June 16, 2017! Hurry up and apply until friday!
Če te zanima udeležba na Comtradovi poletni šoli EDIT 2017, si oglej letošnji program, izberi temo, se predstavi skozi izpolnjeno prijavo in jo oddaj do 16.6.2017. O končnem izboru udeležencev te bomo obvestili do 26.6.2017.

EdIT - Education for Innovative Thinkers
09-06-2017
Is the Internet of things (IoT) your thing? Comtrade's EDIT IT Summer School in Serbia is an opportunity to learn about IoT through working on exciting real-world projects! You can check out
#EDIT17
topics here:
EDIT 2017 EDIT inspiriše inovativno razmišljanje i timski rad, nesebično deleći svoja znanja sa sledećom generacijom IT profesionalaca. Ne propusti šansu da budeš deo ovogodišnje Letnje IT škole EDIT!

EdIT - Education for Innovative Thinkers
08-06-2017
Anja Jozelj joined Comtrade in September 2014, after attending the EDIT Summer School. After a year of working as a student, she was offered a permanent position with Comtrade Gaming, where she currently works as a Business Analyst. Follow Anja's footsteps and apply now: http://edit.world/application/ Read the rest of her story here: https://goo.gl/cA3p7x