NEWS
Facebook
NEWS
COMTRADE'S EDIT SUMMER SCHOOL PROJECTS SHOWCASED AT CIVITAS
15-10-Sun
Alumni from EDIT Summer School 2015 Ljubljana showcased their projects at CIVITAS Forum Conference 2015 that was held in Ljubljana between 7 and 9 October.
In Europe, the road transport is currently responsible for 40% of carbon dioxide emissions, while the urban traffic is responsible for 70% of other pollutants in our environment. In recent years, many visionaries and even policymakers have dreamt of creating societies where transport is green, safe and sustainable, but more often than not these dreams have remained on paper. However, CIVITAS is a breath of fresh air in this respect, introducing change to over 200 European cities towards greener transport under a single dynamic and very active network.
The initiative was launched in 2002 with the goal of redefining transport measures and policies to improve transport in cities. More specifically, CIVITAS has helped introduce numerous innovations and measures that have already made transport more environmentally friendly in over 60 European metropolitan areas.
The theme of the CIVITAS Conference 2015 was "Sharing the city" with a focus on sustainable urban mobility as an important driver for building an accessible and livable city for all.
Alumni from EDIT Summer School 2015 Ljubljana that were working on Mobility-as-a-Service and Sustainable Mobility in Ljubljana presented their projects to the participants of CIVITAS Forum 2015.
In collaboration with the Summer School Alumni, Comtrade prepared a publication to present the concept of Sustainable Mobility in Ljubljana. You can read it here.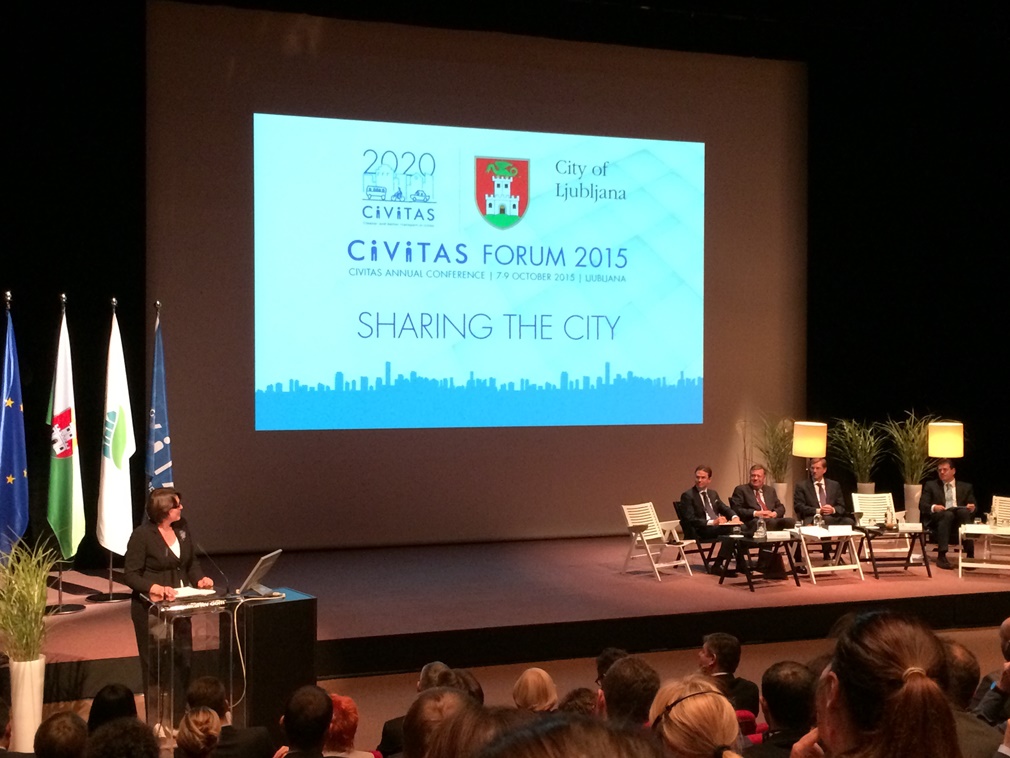 Facebook

EDIT
15-03-2018
Live! :)

EDIT
13-03-2018
Stop by our booth at Teconomy Maribor on the 15th of March to catch up on the latest news. :)
Vsi študentje tehniških, naravoslovnih in ekonomskih fakultet vljudno vabljeni na tradicionalni karierni sejem Teconomy 2018 v organizaciji društva IAESTE LC Maribor! Na sejmu se bodo predstavljala slovenska kot tudi avstrijska podjetja, ki nudijo različne zanimive zaposlitve ter študentske organizacije, ki ti lahko pomagajo pri pridobivanju bodoče službe! Poskrbljeno bo tudi za kavo in malico! TECONOMY je tvoja VELIKA PRILOŽNOST za zaposlitev!

EDIT
05-10-2017
Another
#ShareITSarajevo
meetup alert! Share It Sarajevo team, in co-operation with Bosnia Agile, will organize a game during the meetup and reward the lucky ones with two tickets to
#BADay2017
conference! Check it out: Bosnia Agile Day 2017!
Many companies today deliver software developed by teams distributed in multiple geographical locations. There is a real need for it since organizations get more and more global and it should not be avoided. And how is agile affected by this? Is working in distributed teams anti-agile? In this kind of teams, communication can be a real challenge. Face-to-face communication has no substitute and agile development depends on constant collaboration. We are not able to have a shared whiteboard and truly collaborate together. Bad connections and different time zones are just part of the problem. And culture differences in working and communicating can come as both benefit and a drawback. In this presentation, we will explore some of the drawbacks as well as benefits of working in a distributed agile team and some of our best tips and methods that helped us to increase team productivity. We would like to share with you some of the real case examples from our experience in being part of distributed agile teams on several international projects over the years. We would like this to be more an interaction between us and the audience, not only us talking to you. That's why we would like to highlight the challenges that can arise in distributed agile teams, explore some of the strategies to address those challenges, and show you how to turn work in a distributed team in your favor. About the Lecturers: Amela Teftedarija is lead QA engineer and team lead at Comtrade with more than 10 years of professional experience in software development industry and proficiency in test automation. She is certified Scrum master and owner of ISTQB Foundation Level Certificate. Currently, she is working on multi-site agile project practicing Scrum. She is a big fan of Scrum framework and its everyday practitioner. She is an active member of Comtrade testing community (QUEST) and one of the organizers of ShareIT Sarajevo meetups. Darko Nikolic is a motivated and passionate IT professional with more than 5 years of software engineering experience. Currently, he is working on multi-site agile project practicing DevOps as a full-stack web developer in Comtrade. He is a big fan of Agile and Scrum and its everyday practitioner. He is certified Scrum master and one of the organizers of ShareIT Sarajevo meetups.