NEWS
Facebook
NEWS
EDIT17 IT Summer School: Exciting Projects, New Friendships and Plenty of Fun
17-07-Mon
The 21st EDIT IT Summer School marked another successful two weeks where students in six regional cities were able to get hands-on experience by working on real life projects.
More than 100 students from technology universities attended this year's EDIT in Ljubljana, Maribor, Belgrade, Kragujevac, Sarajevo and Banja Luka.
Following a two-week intensive program, the attendees were in a celebratory mood as they reflected on their achievements and experiences.
The key message of EDIT17 IT Summer School was "Find the IT Hero in You". Students were challenged to complete demanding IT projects, showcase their skills and "unleash" their inner IT hero.
As in the previous years, the school gave attendees a unique opportunity to participate in projects in a simulated work environment and get a taste of what working in IT is really like.
The EDIT17 projects covered the latest topics and trends in the IT world such as the Internet of things, smart chat bots, data acquisition and data presentation platforms and security analytics.
Students used emerging technologies to develop innovative solutions and to complete challenging IT projects. They were also able to make new connections and bond with one another during different team building activities.
"One of the biggest advantages of attending EDIT is that you get to experience the dynamics of teamwork, solve problems as a group and learn from each other. What's more, you also get to develop a project from start to finish, "said Vladan Atanasijevic, Vice President Sales at Comtrade Digital Services.
At the end of the program, the participants at all locations presented their work – explaining how their proposed solutions can be used to solve real business problems. This was followed by an award ceremony where students received certificates of completion for EDIT IT Summer School.
From hands-on learning, lectures and presentations to an array of fun activities, the EDIT17 IT Summer School provided countless opportunities to apply theoretical knowledge to real the world and make an impact.
On behalf of Comtrade and the entire EDIT team, we'd like to thank the participating students, mentors and project coordinators for making this year's program a great success.
Since its beginnings, EDIT has attracted more than 1,000 students and has established itself as the leading IT summer school in the region. We had a lot of fun this year and already look forward to next summer!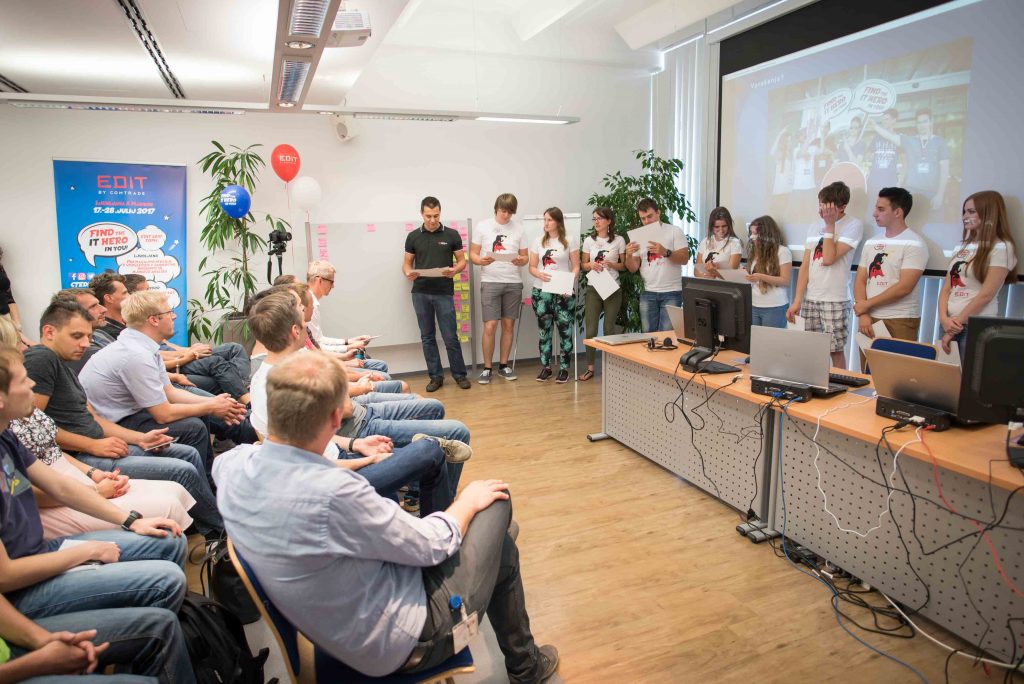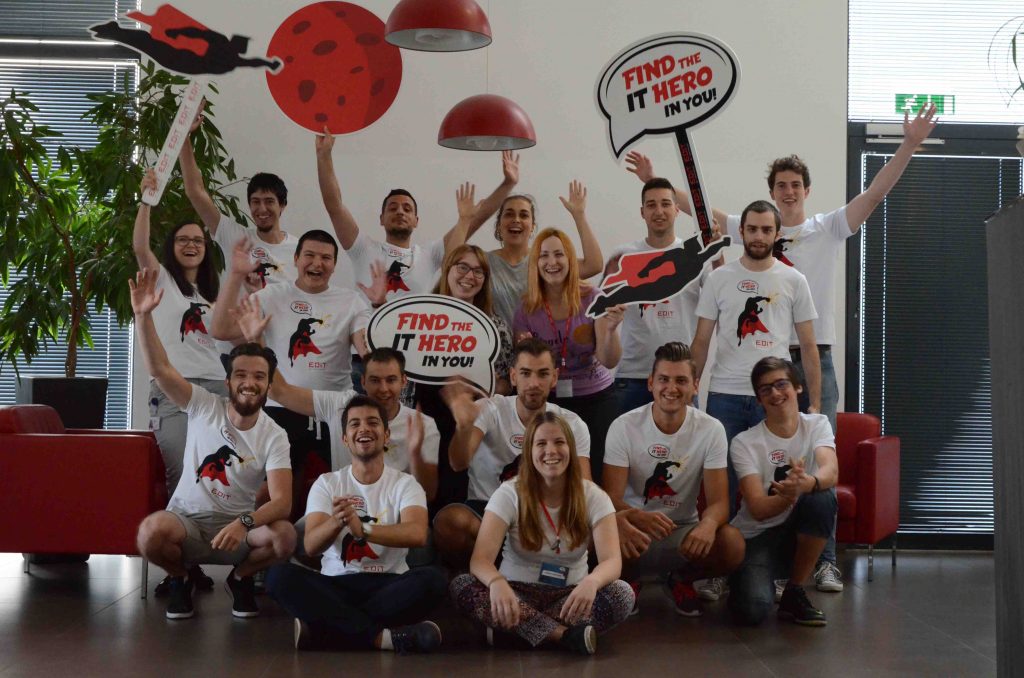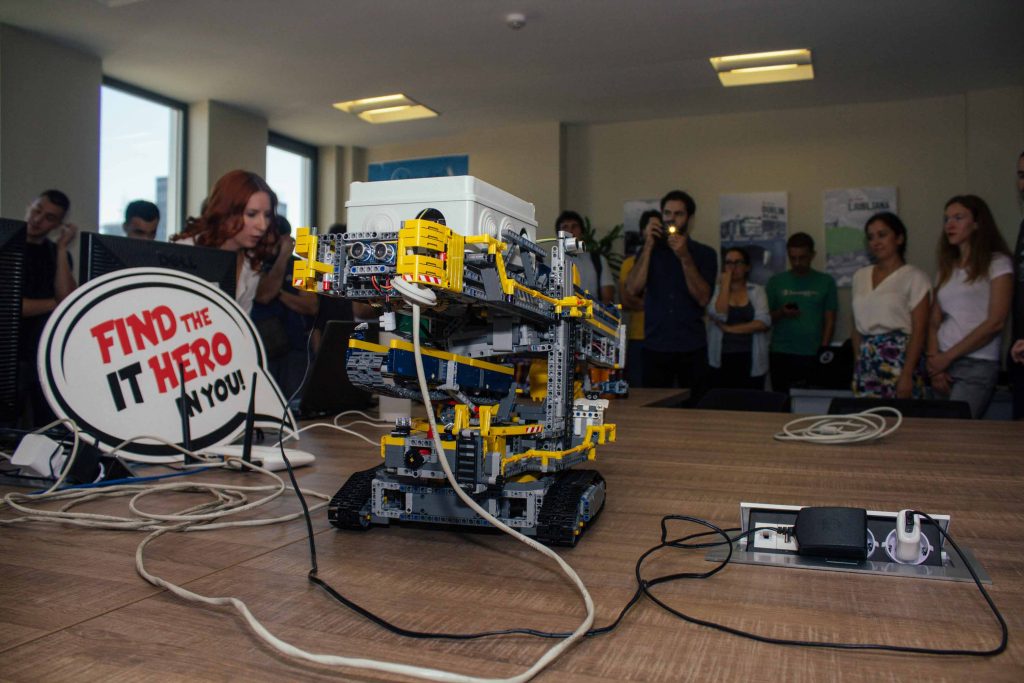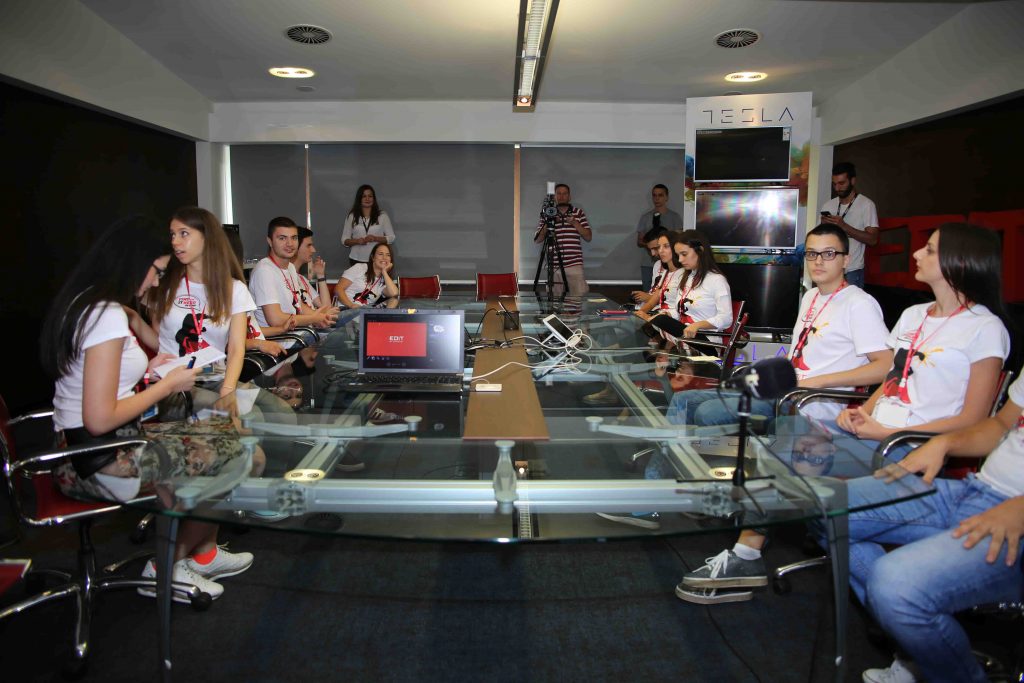 Facebook

EDIT
05-10-2017
Another
#ShareITSarajevo
meetup alert! Share It Sarajevo team, in co-operation with Bosnia Agile, will organize a game during the meetup and reward the lucky ones with two tickets to
#BADay2017
conference! Check it out: Bosnia Agile Day 2017!
Many companies today deliver software developed by teams distributed in multiple geographical locations. There is a real need for it since organizations get more and more global and it should not be avoided. And how is agile affected by this? Is working in distributed teams anti-agile? In this kind of teams, communication can be a real challenge. Face-to-face communication has no substitute and agile development depends on constant collaboration. We are not able to have a shared whiteboard and truly collaborate together. Bad connections and different time zones are just part of the problem. And culture differences in working and communicating can come as both benefit and a drawback. In this presentation, we will explore some of the drawbacks as well as benefits of working in a distributed agile team and some of our best tips and methods that helped us to increase team productivity. We would like to share with you some of the real case examples from our experience in being part of distributed agile teams on several international projects over the years. We would like this to be more an interaction between us and the audience, not only us talking to you. That's why we would like to highlight the challenges that can arise in distributed agile teams, explore some of the strategies to address those challenges, and show you how to turn work in a distributed team in your favor. About the Lecturers: Amela Teftedarija is lead QA engineer and team lead at Comtrade with more than 10 years of professional experience in software development industry and proficiency in test automation. She is certified Scrum master and owner of ISTQB Foundation Level Certificate. Currently, she is working on multi-site agile project practicing Scrum. She is a big fan of Scrum framework and its everyday practitioner. She is an active member of Comtrade testing community (QUEST) and one of the organizers of ShareIT Sarajevo meetups. Darko Nikolic is a motivated and passionate IT professional with more than 5 years of software engineering experience. Currently, he is working on multi-site agile project practicing DevOps as a full-stack web developer in Comtrade. He is a big fan of Agile and Scrum and its everyday practitioner. He is certified Scrum master and one of the organizers of ShareIT Sarajevo meetups.

EDIT
07-09-2017
Dear students and friends from Bosnia, we invite you to join our colleagues at their next
#ShareITSarajevo
#Meetup
. You can find more at this Facebook Event and you can also RSVP here: https://goo.gl/gWLWgK
As a professional, one should stand behind the code that he/she writes and guarantee that it is working once it is out and the way to do that is to test it. By now most of the developers have heard about unit testing frameworks and when we look at an example it is trivial and easy to understand. The problem is when we try to write it in production code we often fail. During this talk, we will point out a few things that make code untestable and try to demonstrate ways to overcome these issues. About the Lecturer: Aleksandar Dostic finished Theoretical Computer Science at the University of Sarajevo. He's been working last 6 years on a software solution for speeding up and automation of the deployment process and auto-provisioning of virtual machines mainly in Java. As a speaker, he was invited to the University of Groningen and JavaCro Conference to present a solution for fast deployment of different service versions, on the complex private cloud environment.

EDIT
28-08-2017
Comtrade's EDIT IT Summer School wrapped up last month. We learned a lot, had plenty of fun and, of course, uncovered our inner IT heroes. For those who missed out, here's a recap of our summer.
#EDITworld

EDIT
14-08-2017
This year's EDIT was a pleasure and a great success! We can't wait for the next one.

EDIT
31-07-2017
That's all folks! 👏👏👏 We have successfully wrapped up yet another EDIT IT Summer School! A huge thank you to all attendees, mentors and coordinators for making EDIT17 a great success! Everyone did brilliantly and we already look forward to next summer! Catch you later, IT heroes! ✌️
The 21st EDIT IT Summer School marked another successful two weeks where students in six regional cities were able to get hand-on work experience by working on real life projects. More than 100 students from technology universities attended this year's EDIT in Ljubljana, Maribor, Belgrade, Kragujeva...