NEWS
Facebook
NEWS
EDIT Interview: Analytical Team Answers Questions with No Words
16-08-Mon
With the presentation of the results of the work performed by the analytical team in Ljubljana, the EDIT summer school has concluded its final project. Participants studying the next generation of mobility services faced different challenges during their work at the EDIT summer school. Among others, they answered the questions without using any words.
Q1: What did the first day of EDIT look like?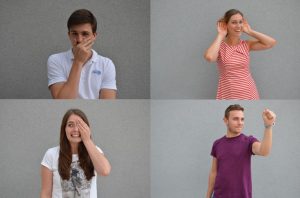 Q2: What is the best recipe to fight the business analyst block?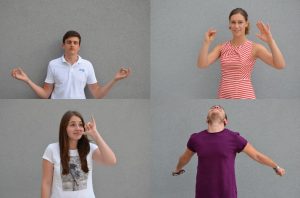 Q3: How do you feel about the students you worked with at EDIT?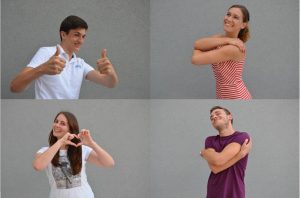 Q4: What is your secret ingredient for success?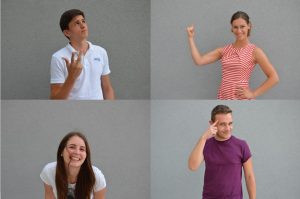 Q5: What do all programmers have in common?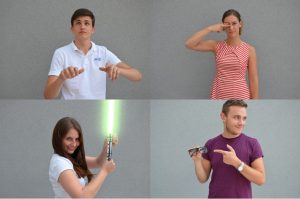 Q6: What does the future need?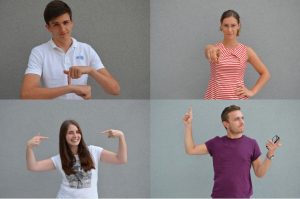 Q7: What will the last day of EDIT look like?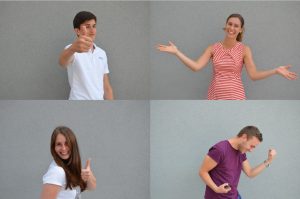 The EDIT summer school creates unforgettable memories and valuable experience not just in terms of programming and business analysis but also in developing skills related to agile methodologies, software solution lifecycles and teamwork. Don't miss the deadline for applying to EDIT 2017 and send a message to edit.si@comtrade.com. We will notify you, when we open registration for the next summer school.
Facebook

EdIT - Education for Innovative Thinkers
12-06-2017
Important news for students in Slovenia: If you haven't submitted your application yet, there's still time! The deadline for applying for our free EDIT Summer School in Ljubljana and Maribor has been extended to June 16, 2017! Hurry up and apply until friday!
Če te zanima udeležba na Comtradovi poletni šoli EDIT 2017, si oglej letošnji program, izberi temo, se predstavi skozi izpolnjeno prijavo in jo oddaj do 16.6.2017. O končnem izboru udeležencev te bomo obvestili do 26.6.2017.

EdIT - Education for Innovative Thinkers
09-06-2017
Is the Internet of things (IoT) your thing? Comtrade's EDIT IT Summer School in Serbia is an opportunity to learn about IoT through working on exciting real-world projects! You can check out
#EDIT17
topics here:
EDIT 2017 EDIT inspiriše inovativno razmišljanje i timski rad, nesebično deleći svoja znanja sa sledećom generacijom IT profesionalaca. Ne propusti šansu da budeš deo ovogodišnje Letnje IT škole EDIT!

EdIT - Education for Innovative Thinkers
08-06-2017
Anja Jozelj joined Comtrade in September 2014, after attending the EDIT Summer School. After a year of working as a student, she was offered a permanent position with Comtrade Gaming, where she currently works as a Business Analyst. Follow Anja's footsteps and apply now: http://edit.world/application/ Read the rest of her story here: https://goo.gl/cA3p7x

EdIT - Education for Innovative Thinkers
07-06-2017
We had a blast at ITkonekt - and we've got GIFs to prove it! Did you try our photo booth? Most importantly, did you find your inner IT hero? Don't miss a chance to show us your superpowers and join IT heroes on a mission! Apply to attend our FREE IT Summer School: http://edit.world/application/

EdIT - Education for Innovative Thinkers
07-06-2017
Think you can beat hackers at their own game? How about building your own chat bot? Don't miss the chance to attend EDIT IT Summer School in Slovenia and get your hands on the latest technology! Find out more:
EDIT 2017 Navdihujemo inovativnost in delimo tehnološko znanje z naslednjo generacijo strokovnjakov za informacijske tehnologije. Ne zamudite priložnosti za sodelovanje na letošnji poletni šoli EDIT.